The Cambustion Aerosol Diffusion Dryer offers the user the opportunity to remove liquids from an aerosol, using silica gel or activated carbon as an adsorbing agent.
Careful design offers effective removal of water from the aerosol, with low particle losses.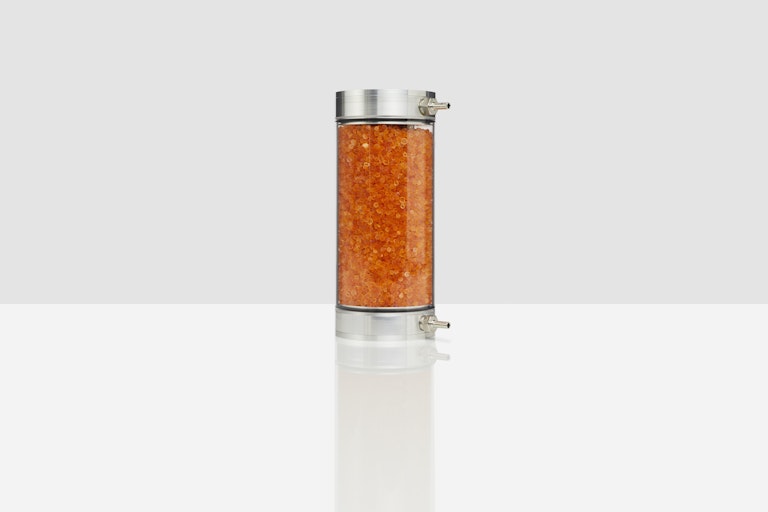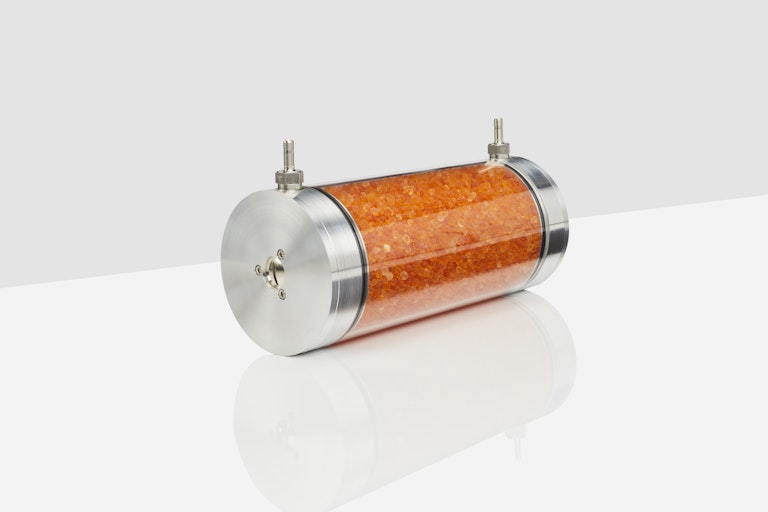 Length: 21.5 cm
Diameter: 9 cm (excluding inlet / outlet fitting)
Weight: 1.55 kg (including cobalt free dessicant)
Inlet/Outlet fittings: 1/4 inch / 6mm stubs for push on silicone tubing. Can be unscrewed to allow any 1/8th BSP fitting to be used.
Residence time in drying zone in seconds: 60 55 / 1000 flow rate (in litres per minute)
Applications
The diffusion dryer is typically used in laboratory aerosol experiments, including those using the Cambustion DMS500, CPMA and UDAC.
More Information
Please contact Cambustion for further information.