Conventional FID 1-2 second response time
Cambustion FID600 1ms response time
The 6th generation of the fast FID, resulting from years of research with the dual aims of making the instrument more user friendly and improving performance, thus opening up new applications.
As in previous versions, the detector is miniaturized and housed in a remote sample "head" close to the sampling point on the engine, in order to yield a millisecond time response to transients. The head incorporates an upgraded constant pressure heated sampling system allowing measurement from a wider range of fluctuating pressure conditions including those found within the firing engine cylinder.
A new digital data platform
The FID600 maintains the HFR500's option for analogue output of data, but now includes the ability to log the data digitally at up to 4 kHz. A new web-browser based user interface not only allows control of the instrument, but also visualisation of the fast data in a real-time in-browser oscilloscope.
It includes the facility to combine other inputs such as engine mass flow and lambda with the real-time data to calculate e.g. cumulative emissions.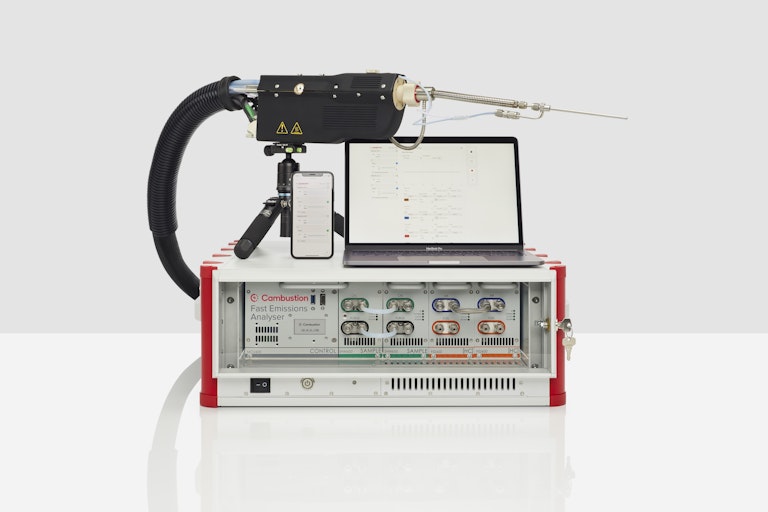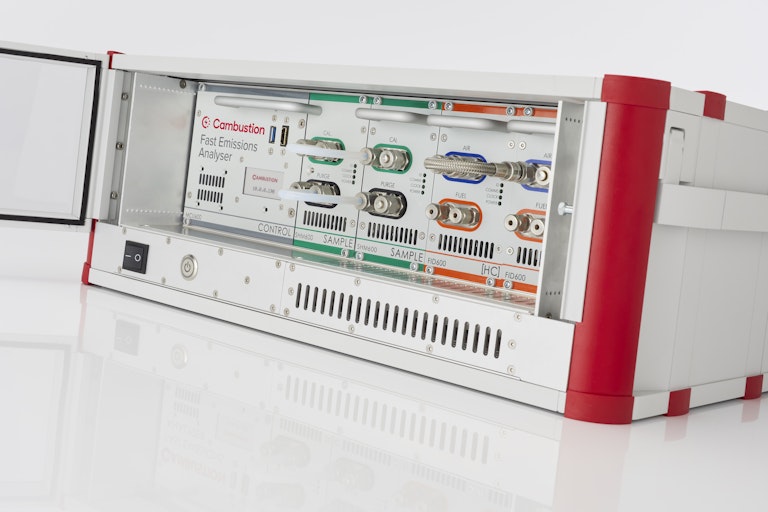 Improved FID performance
The sensitivity to sample pressure, linearity, oxygen synergism and drift are all improved over the HFR500, meaning the "fast FID" can now be used in applications where other performance metrics are just as important as speed of response. There is now just a single gain range across the full concentration scale.
Improved soot filtration
Improvements to the soot filter option mean that all-day operation on diesel engines is now possible (at 20 ms time response). Sample flow monitoring indicates to the operator when it is time to change the sample filter. This opens up real-time engine mapping applications to the fast FID.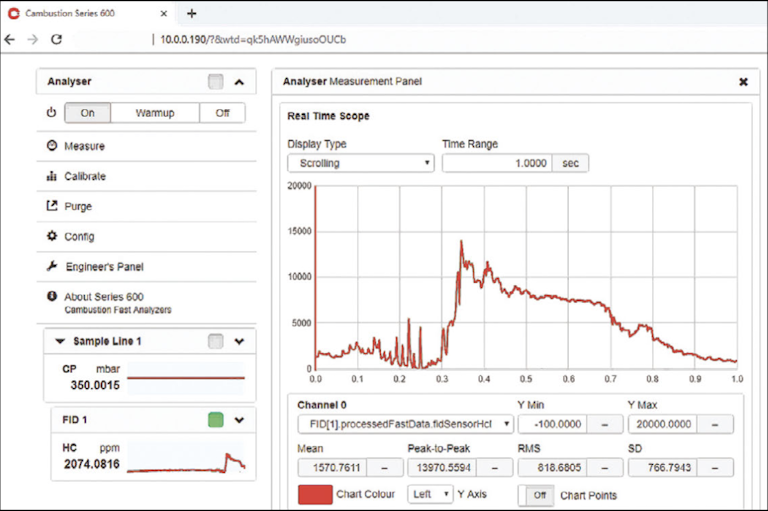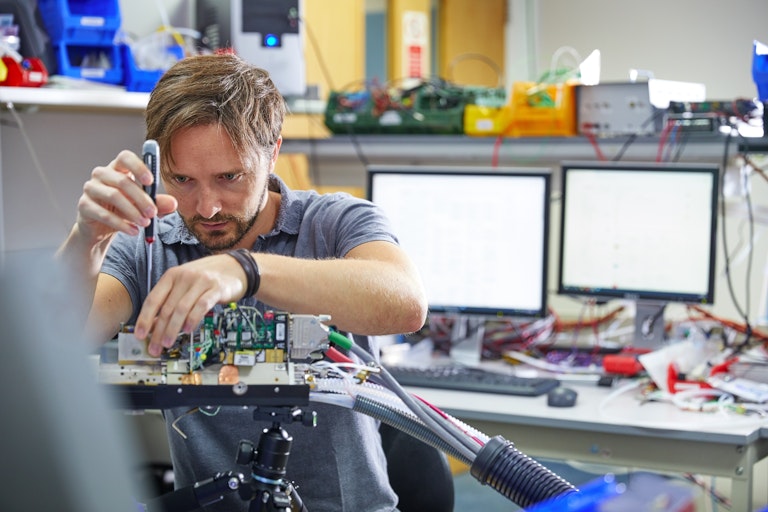 FID600 Brochure
For more information download a brochure. Please contact Cambustion for more information and prices.
knowledgebase

The flame ionisation detector (FID) is the automotive emissions industry standard method of measuring hydrocarbon (HC) concentration.

Video

Real-time web-based data oscilloscope for next generation Cambustion Fast FID.